AHMA is thrilled to announce that two very generous gifts have combined to create the Ron Stroud Endowment in Ancient History and Mediterranean Archaeology, in honor of our late colleague Professor Ron Stroud, one of the founding members of AHMA and a faculty member in the Department of Classics (as it was then called) for nearly four decades.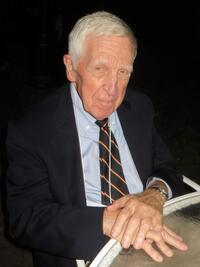 Ron Stroud
James Barter, an early student of Professor Stroud, established the endowment with an exceptionally generous gift to AHMA in early April 2022. At the same time, an anonymous Cal family made a gift of $10 million to the university to match other gifts underway and double their impact. In a stroke of great good fortune for our program, some of that gift was used to match the endowment established by James Barter.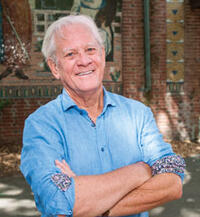 James Barter
The endowment, to be used entirely for graduate student support, will allow the program to award a Stroud Fellowship each year. The Fellowship will provide the recipient with a full annual stipend as well as funds for travel to conduct research, participate in excavations, and the like.  
Additional contributions to this new endowment in Ron's honor are most welcome and can be made at this link. We are deeply grateful to our donors; thanks to their generosity, AHMA has a marvelous new resource to support the work of its superb students.